Welcome to our Boarding House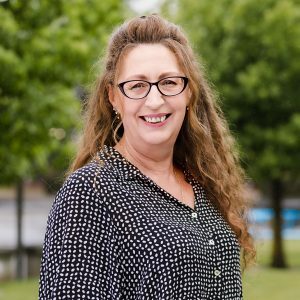 Diane McClure Boarding House Manager
A warm welcome to Selwyn House School. Boarding is a unique opportunity for each girl and we pride ourselves on creating a positive environment where the girls are able to develop their academic, social and life skills. Each girl brings her own special character to our community. All girls have the opportunity to learn from one another through their diverse range of gifts and talents along with co-operation, respecting one another and responsibility. The girls are supported by a caring and professional team, that takes huge pride in helping each girl reach her full potential.
"Boarding is a communal living situation that requires each boarder to live co-operatively and independently in a structured environment"
Boarding at Selwyn House School
Boarding at Selwyn House School is a dynamic community that is home to up to 25 girls from a range of backgrounds. Selwyn House provides a safe, family orientated boarding house that caters for girls aged 9 – 13 years. Casual boarding arrangements can also be made.
"You probably won't have up to 25 sisters at any point during your lifetime, but boarding you can."
Our boarders come from rural Canterbury, all parts of New Zealand and from around the world. We are proud of the diversity in cultural backgrounds that our boarders bring to this community.
Developing a 'community' is a key function of a boarding school. Our community promotes tolerance, trust, friendliness, independence, and respect.
Boarding helps the girls to develop an understanding of others and the world in which we live, at a time in their lives when they are cementing their values and characters.
The evening activity programme is focused on reinforcing positive relationships and designed around the girls interest areas. The additional common area and recreational spaces serve as a perfect place for games, crafts, and group activities.
For more information on Boarding opportunities, please contact enrolments@selhouse.school.nz
Selwyn House School boarding students are welcomed and supported by Diane McClure, Boarding House Manager, a team of tutors, key staff and Head Chef Karina O'Brien to ensure a smooth transition.
In addition, all new boarding students are allocated a boarding buddy and a classroom buddy from their own year group in the school.
There are many good reasons to board, including:
Personalised and accelerated learning opportunities
A safe and secure environment for your daughter
Being a part of a caring community
Organised activities which allow girls to explore Christchurch and Canterbury, New Zealand
Enhances social skills and teamwork
Develops, character, independence, organisational skills, routines and self-discipline
Experiencing other cultures
Providing guidance and support necessary to help young people work through pre-adolescence
An ideal environment to discover strengths they never knew they had.
"Selwyn House Boarding offers a seamless integration of academic and extracurricular activities, athletics, and each girl's social life."