One of the key components of the IB Programme is that students take meaningful action in order to make a positive difference to the world around them. This week we would like to showcase Amelia Thomas-Wright from Year 4 for her 'Care Cards' action initiative that came about over Lockdown.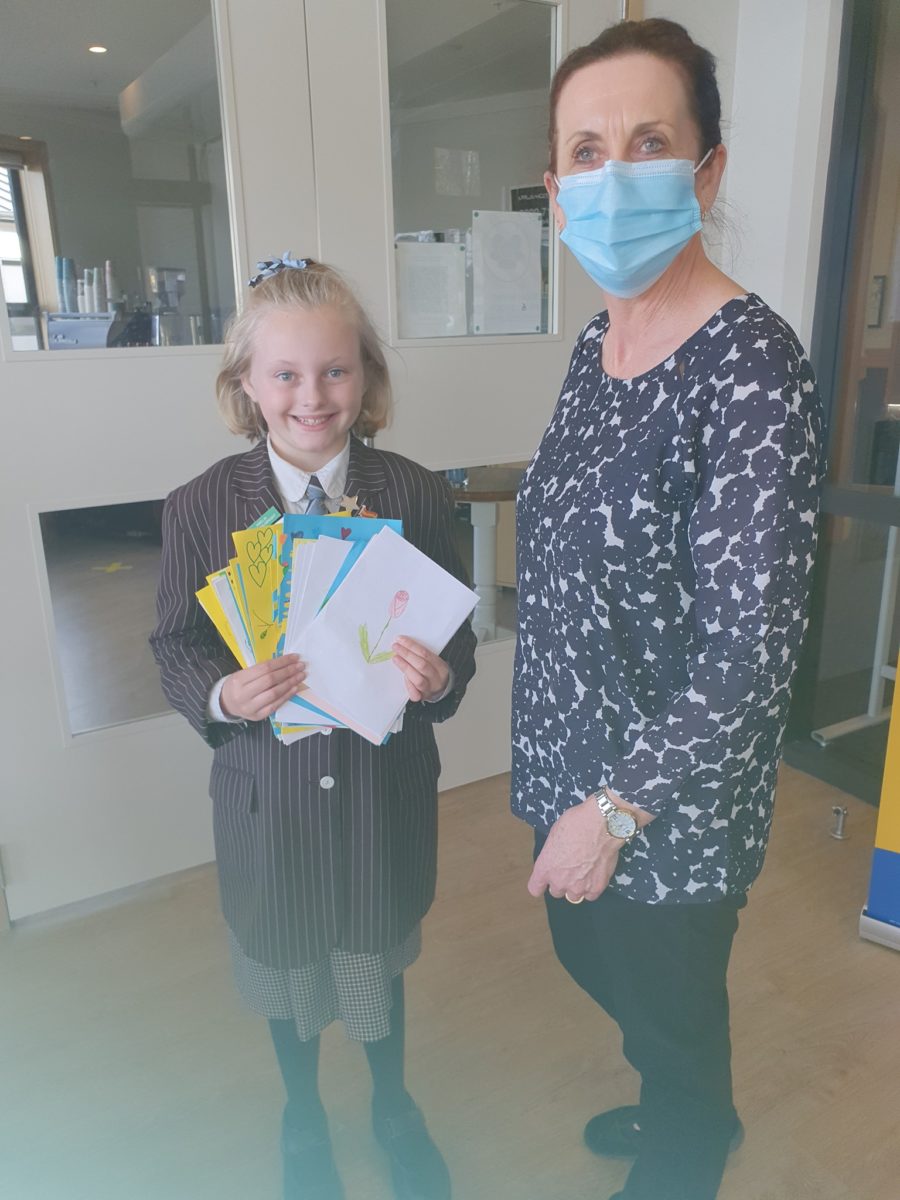 Amelia realised during lockdown, that retired folk in Nurse Maude Hospital, Merivale, were not able to see their families and friends outside in the community. She wanted to provide comfort and support during this stressful time for them. She created 'Care Cards' and delivered them to Jill – Activities Coordinator at Nurse Maude Hospital, on behalf of Selwyn House School.
Amelia proudly represented the true spirit of the school mission: Empowering the students with the skills, knowledge, courage and optimism to become caring, active, lifelong learners who enhance the lives of others. We are proud of her efforts.