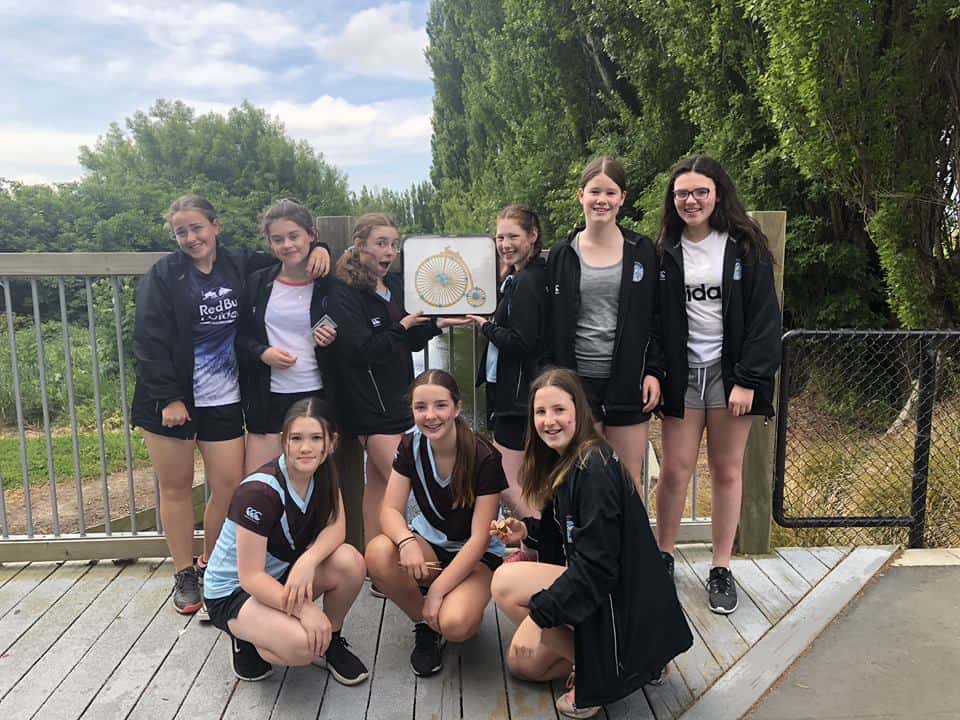 On Sunday 28 October the official launch for #LetsBikeChch took place at Rutland Reserve.
This initiative was designed and carried out by some of our very own Year 8 Selwyn House girls along with three of our Old Girls.
Alice Hunter, Reed McHugh, Sophie Hodgson, Miya Hartstonge, Cleo McLeod, Lucy Maynard, Bonnie Smith, Phoebe Donald and Kate Gourley decided that the new cycleways in the city were underused and they wanted to make a difference. They created a plan called #LetsBikeChch where they designed bike models which were then cut out by East Coast Steelwork Ltd (thanks to Sean Hoare).
The idea was that people could ride the cycle lanes and search for the bikes. They could then take photos and link the images with the above hashtag to win prizes. The team presented to the Christchurch City Council who loved the idea so much they have offered support and guidance along the way to get it up and running. This culminated yesterday in the launch. Fulton Hogan sponsored the event with candy floss, face painting a BBQ and even a wizard on hand to entertain the crowd. Councillor Pauline Cotter opened the event with a speech and the girls presented beautifully.
The bikes have been erected along the cycleways by Fulton Hogan and a map has been produced by the council for members of the public to use along with a website that should be ready soon. For now, you can go and jump on a bike with your family and head out on the cycleways. Look for the bikes in the images attached and upload them to social media with the hashtag #LetsBikeChch!
POSTED BY: Jennifer Shepherd Date: 28th Oct 2018