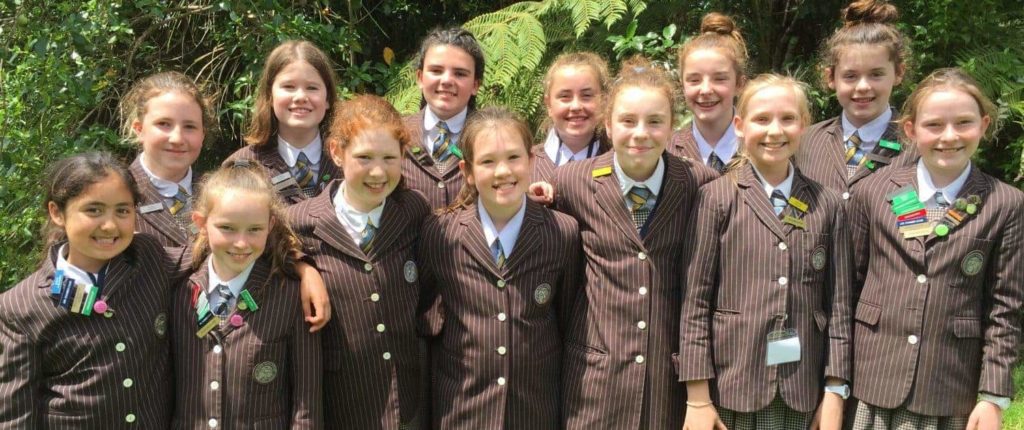 On Saturday 4 November, Selwyn House School had two teams compete at the National Future Problem Solving Competition. The School was represented by a Y Division Global Issues team and a Middle Division Community Problem Solving team. The teams finished strong and claimed two national titles for Selwyn House.
The Y6 GIPS Team, consisting of Evelyn King, Sylvie King, Sonya Li-McHenry and Xanthe Pearce placed 1st in the Y Division Booklet and received a 2nd place in the Presentation of Action Plan.
The Community Problem Solving Team of Kate Gourley, Phoebe Donald, Bonnie Smith, Lucy Maynard, Alice Hunter, Miya Hartstonge, Cleo McLeod, Sophie Hodgson and Reed McHugh placed 1st in the Middle Division. Selwyn House's Community Problem Solving team has been invited to represent New Zealand at next year's International Competition in the United States.  The Community Problem Solving Team will continue to work on their #letsbikechristchurch project under the guidance of the Christchurch City Council in preparation for the International competition.
Selwyn House is proud to have a strong legacy of success that has seen numerous teams achieve national and international recognition. The success of the FPS programme is a combination of the FPS progamme, coaches and the incredibly wide range of expertise and opportunities Selwyn House girls have available to them.  From awesome classroom units of inquiry, specialist Mechatronics, and science programmes, speech and drama, performing arts, creative writing and speech competitions all play a role in creating globally-minded future-focused thinkers.
POSTED BY: Jennifer Shepherd Date: 4th Nov 2017