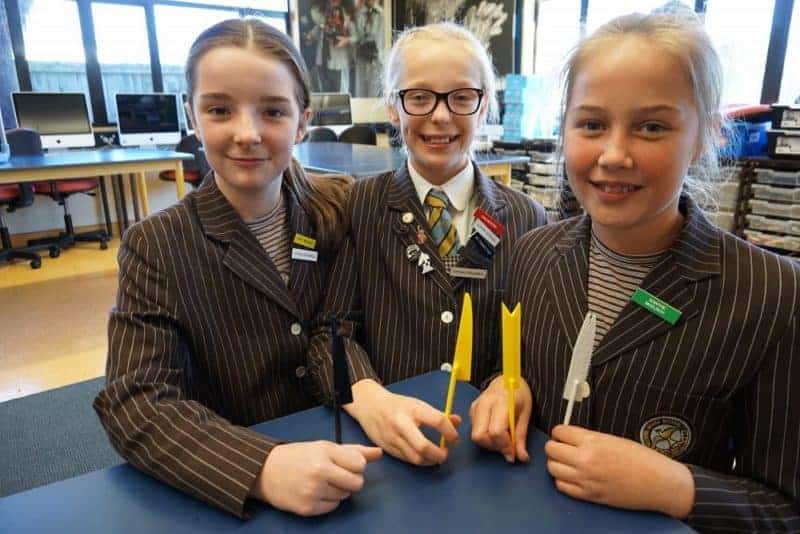 Selwyn House pupils may have just invented some revolutionary tools to help paralysed people.
Pupils from year 7 had Adrienne Coleman talk to them about some of the difficulties she faces because of tetraplegia.
They were tasked with designing gadgets to help Mrs Coleman overcome the challenges and have developed prototypes to get feedback on.
Although some girls made mistakes and had disasters, there were several inventions that particularly stood out, said teacher Simon Christie.
Mrs Coleman hadn't used a knife since her accident 21 years ago until the first time she tested the prototype made by pupils Lucy Maynard, Emma Mason and Xanthe McElroy.
"The knife is particularly remarkable," Mr Christie said.
The girls developed a design for the knife that has the handle at 90 deg to the blade and incorporates a fork on the end, so Mrs Coleman can cut her food, stab it and eat it.
She has used the knife to cut and eat an apricot – something which was impossible for her to do before.
As seen on star.kiwi (13 April 2017)
POSTED BY: Jennifer Shepherd Date: 13th Apr 2017